Mirza Orthopedics is Long Island's leading orthopedic practice specializing in treating all hand, wrist, elbow, knee, and shoulder conditions. We're dedicated to providing personalized and expert care using the most advanced surgical techniques, including minimally invasive and arthroscopic surgeries.
We're committed to improving treatment outcomes and finding better ways to fix painful conditions and injuries impacting the hands, knees, and upper extremities. That's why our Long Island orthopedists have devoted much of their careers to clinical research and developing innovative devices and surgical techniques.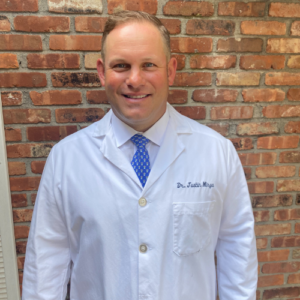 Justin Mirza, D.O. is a Long Island-based orthopedic surgeon at Mirza Orthopedics. Dr. Mirza graduated from New York College of Osteopathic Medicine in 2009 and went on to finish his residency in orthopedic surgery at North Shore Long Island Jewish in 2014 and a fellowship in Hand Surgery at Stony Brook University Hospital in 2015.
Dr. Mirza specializes in the diagnosis and treatment of a wide range of conditions and injuries affecting both the upper and lower extremities. Many of the surgeries Dr. Mirza performs are done in the outpatient setting. He regularly performs minimally invasive surgeries such as arthroscopic carpal tunnel release, cubital tunnel release, and rotator cuff repair. As a level 1 trauma surgeon at Stony Brook University Hospital, Dr. Mirza also treats patients with complex fractures. In addition, he provides limb-saving vascular and nerve repairs, as well as finger and hand replacement surgeries for patients who have suffered from severe injuries.
Following in his father's footsteps, Dr. Justin Mirza has become known for his unparalleled commitment to orthopedic research and his focus on highly personalized care for his patients of all ages in Suffolk and Nassau County. He has published numerous research articles on conditions and treatments of the hand and upper extremity and regularly presents his research around the world. He has committed himself to ground-breaking biomedical advances such as platelet-rich plasma (PRP) therapy, a treatment which he offers for the hand, elbow, shoulder, knee, and ankle. Dr. Mirza is also dedicated to the product development and implementation of cutting-edge medical devices, including the SECURE intramedullary nail fixation device for metacarpal and phalange fractures.
Ather Mirza, M.D. is a Long Island-based orthopedic physician at Mirza Orthopedics with more than four decades of experience in diagnosing and treating a wide range of conditions and injuries affecting the hand, wrist, elbow, and shoulder. Dr. Ather Mirza is a leading orthopedic hand surgeon known for his extensive expertise, commitment to orthopedic research and innovation, and highly personalized patient focus.
Ather Mirza, M.D. has spent much of his career developing innovative approaches to surgery and pioneering new surgical techniques that are less invasive for his patients. He currently serves as Chief of Hand and Microsurgery-Limb Replantation at St. Catherine of Siena Medical Center in Smithtown and as Director of North Shore Surgi-Center in Smithtown. Prior, Dr. Ather Mirza was responsible for creating the microsurgical and replantation team and services at St. John's Episcopal Hospital in Smithtown, which went on to perform the first major extremity implants.
Dr. Ather Mirza frequently lectures and leads seminars both nationally and internationally on hand and upper extremity topics, including the latest advances in surgical techniques, and has published and presented hundreds of papers in his field of expertise. He has also been involved in the successful product development of cutting-edge medical devices to treat conditions of the hand and upper extremity, including carpal tunnel syndrome, cubital tunnel syndrome, and distal radius fractures.